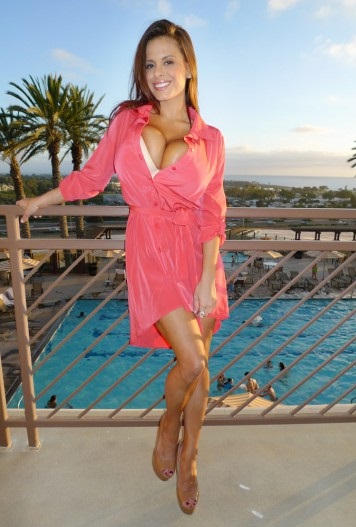 Had I realized my bra was out so much – I would of worn a prettier one!
I'm currently in Mexico with my friend Alison and we're having the best
time of our lives! Can't wait to share it with you guys! I'm not getting
very good reception here but I'll post what I can when I can on
twitter/instagram! I'm doing the Mancow show again on Tuesday morning so
tune in if you'd like Can't wait to chat with you guys next week!