Hello guys,
Hope you're doing great and you're feeling the holiday spirit!
Because I grew up in Europe, sometimes I have a hard time feeling the
holiday spirit since we don't have snow here in LA , and the lifestyle
is so busy sometimes. Once in a while I have to step back, slow down,
and just make it all happen:).
Last week, I had blast filming the second part of my fitness workout series with Taylor.
I was soooo sore the next day
, since we shot couple of workouts in one day.
I hope it will come out great and I can have my DVDs very soon for those
who are interested, and those who wants to make a difference in their
physique, better health, and most importantly, can inspire others to do
the same thing.
New years is coming, and if you haven't made better choices in your
lifestyle yet, you now have a chance to make it happen! It's never to
late to start, but when you do start, the secret to is to stay
consistent and be patient. Results will come with time. One day at the
time….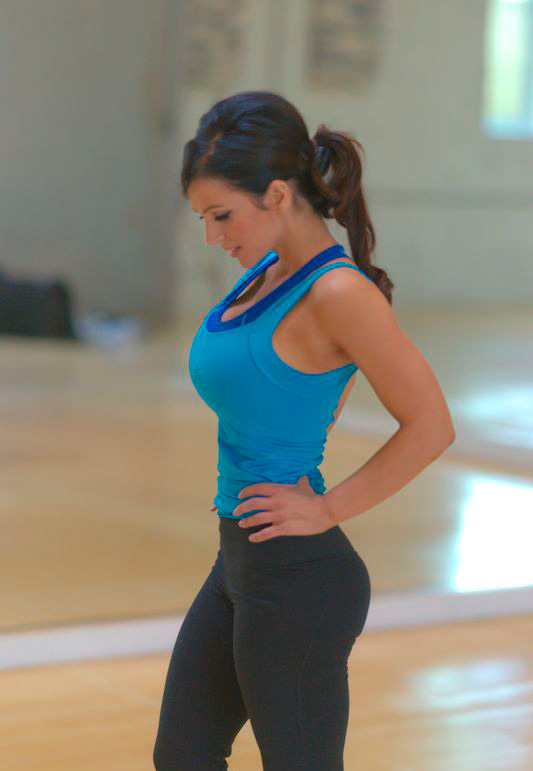 You can do these workouts in comfort of your own home or when traveling (hotel).
Also these workouts will increase your post exercise metabolism and much more.
You will love your lean body after following this custom program I designed… if you'll stick with it.
So here are my two cents… Set realistic goals, make new and better
choices …stop making the same old choices that are not helping you, and
most importantly, surround yourself with positive people that uplift
you.
In your health,
I personally put all the movements in the DVD together because I believe
they are the most effective movements that made a difference in my
physique. I incorporate a lot of these exercises for my competition
prep.
If you're like me, and you have a busy lifestyle, you will probably
appreciate that these routines are relatively short, plus they have a
high calorie expenditure and are great for fat burning.